The Pride of Central Florida
Founded in 1980, the 390+ member UCF Marching Knights are one of the most vibrant and visible forces for school spirit at the University of Central Florida.
Students in the UCF Marching Knights represent a wide range of colleges and courses of study yet find the music program offers plenty of fellowship, an exceptional musical outlet, and an abundance of school spirit to complete their educational experience.
The Soundtrack of Game Day and More
The Marching Knights have performed pregame shows, halftime shows, pep rallies, and other fan fest events at home and abroad, including Spirit Splash, regular season football games, conference titles, and other post-season games such as the "New Year's Six" Fiesta and Peach bowls.
State of the Art Facilities
2016 brought the grand opening of the Marching Knights' new practice facility at Driggers Field, sporting a covered rehearsal space, safety equipment, improved storage, and other essentials.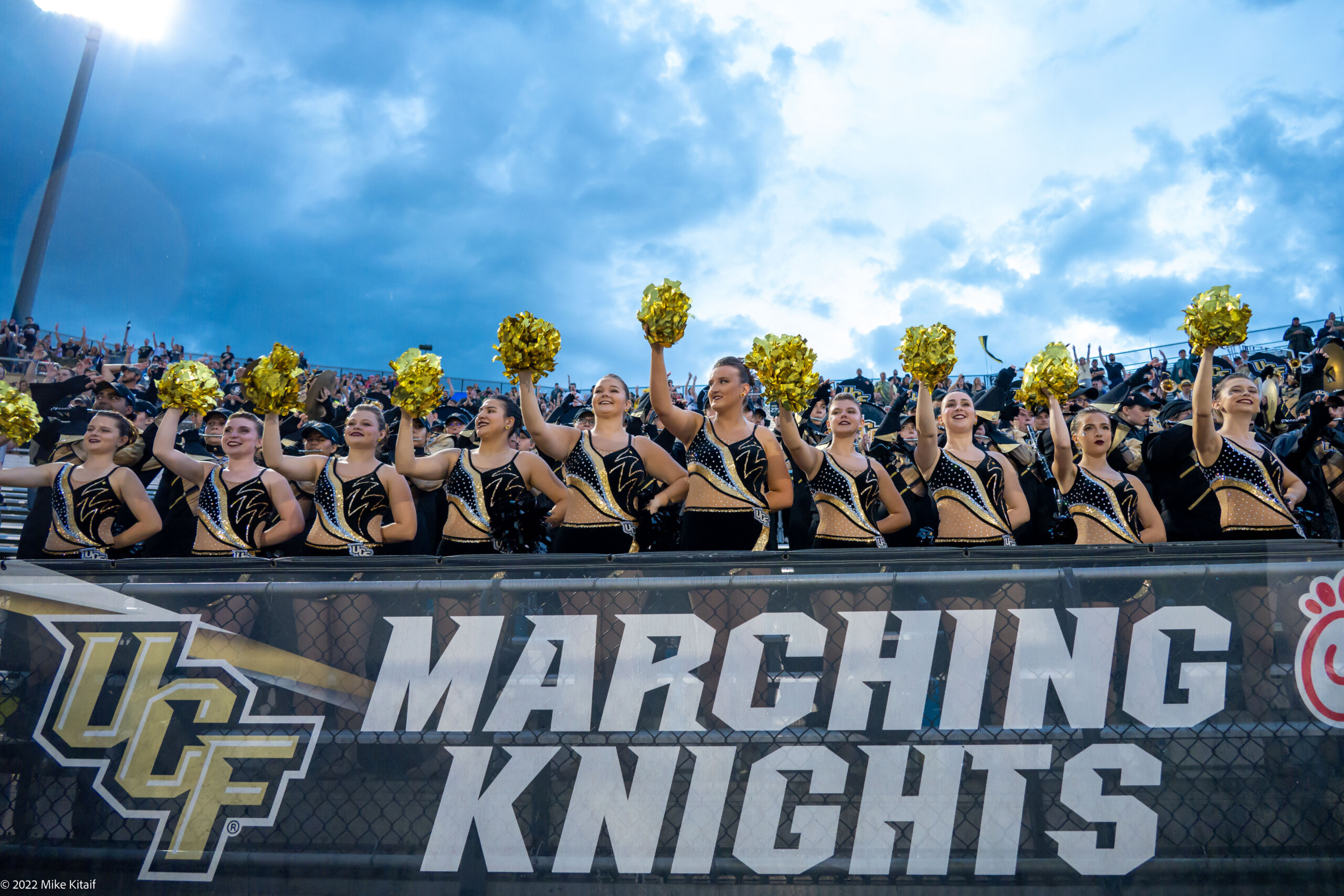 Live From Driggers Field
Check out the Marching Knights' latest album with tracks from school songs to shows and stands tunes hits.
Purchase Album
Shop Merchandise
Show your support for the Marching Knights with tshirts, jackets, hats, magnets, and more.
Ready to Become a Marching Knight?