Band Camp
Band camp is held on campus about one week (depending on your section) before the fall semester begins. New and returning members will learn or review the Marching Knight's marching techniques, the school songs and cheers, the pre-game show, and halftime show materials.
A normal band camp day starts with marching technique exercises on the MK field in the morning, followed by a lunch break. Music rehearsal is then held in the afternoon, with a dinner break afterwards. Marching and music then combines for an evening rehearsal at the MK field.
2023 Camp Dates
Leadership: August 10-12, 2023
Starlet Knights: August 11-12, 2023
Drumline: August 11-12, 2023
Full Band: August 13-19, 2023
2023 Camp Schedules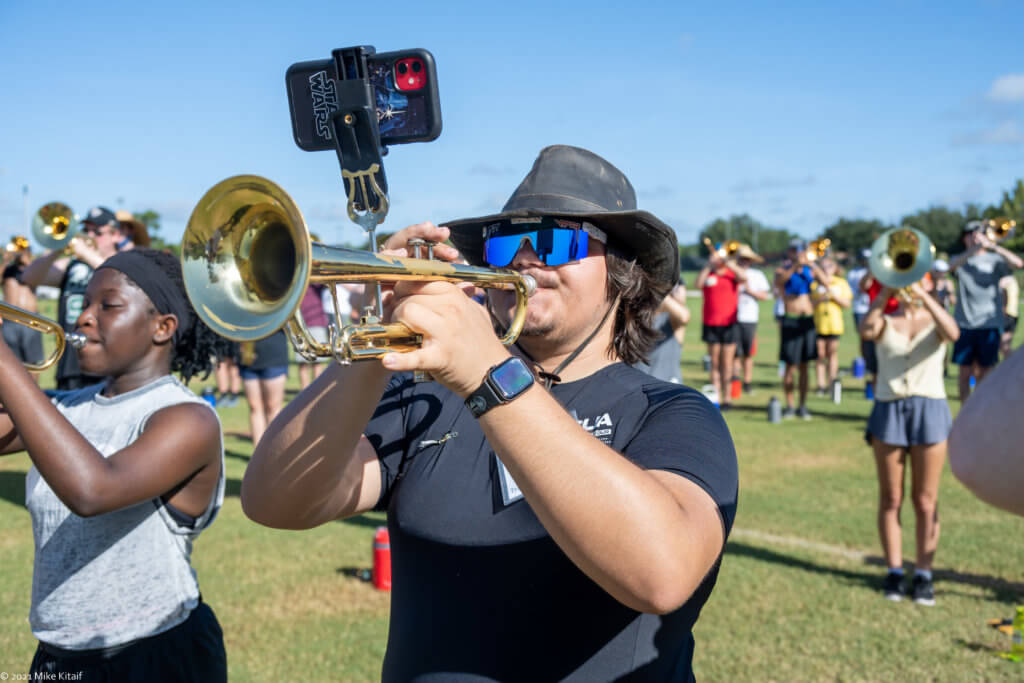 Campus & Affiliated Housing
Please direct On-Campus and Affiliated housing questions to the housing office at (407) 823–4663. Non-Affiliated Housing questions should be directed to the apartment complex directly. Visit housing.ucf.edu for all information.
Students with a confirmed on-campus housing agreement who are attending Band Camp may move in to their room on the first day of full band camp for an early move-in fee of $24-37/night (depending on community).
Please contact affiliated housing for early move in information and fees.
Please check band camp schedule for your MK Check in time.
Only the student may pick up their key.